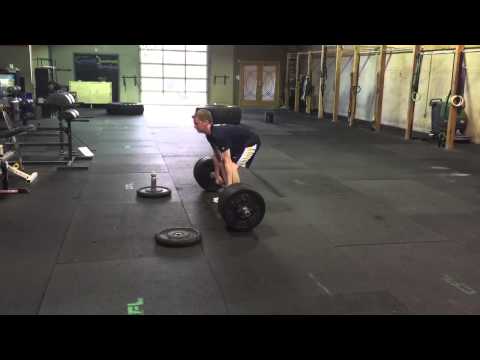 Program Design client Ian Dawson (Bodyweight of 145lbs?) hitting a 300lb deadlift for a 95lb Personal Record.
Initially Ian showed up at the gym as an "Endurance Athlete" – my gross characterization. I know his goals, interests and training have shifted a bit for now. Wherever he has been and wherever he is going it's amazing to see the potential for physical expression in a alternative form that perhaps he had no idea was even a possibility 1-2 years ago!
Big congratulations to both Ian and his Coach Kyle Thornton. Keep it up!